Kremlin diet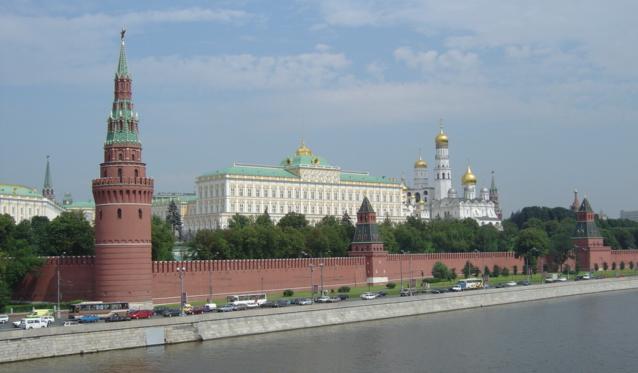 Many Russian people have overweight, some of them lose weight with Kremlin diet. Also many political officials who had overweight lost weight with Kremlin diet. In a word this diet was felt political officials, and only then another people. They said Mayor of Moscow Yuri Lugkov lost 32 lbs.
This diet was called also diet of American astronaut and was made in USA. The diet like
Atkins diet
has low - carb level.
Nutrition
You can eat meat, fish, cheese and other protein products, because protein products equal zero in conditional units (c.u.). This units use in the Kremlin diet. You should avoid sugar because it contains 99 c.u. per 100 grams and other carbohydrate products
If you want to lose lbs. you should take 40 c.u. and you can lose 8 lbs. in a week approximately.
If you need keep your results, you should take 60 c.u. You can find how many conditional units are in the different products at the next table on the bottom.
For example, your menu can be:
Breakfast:
Two boiled eggs dressing mayonnaise;(2 c.u.)
2 ounces of cheese (any kind)(1- 1.5 c.u.);
a cup of tea without sugar (0 c.u.)
Lunch:
Boiled meat (any kind)(0 c.u.);
2 slices of bread (50 gramms = 18 - 21 c.u.);
Salad (12-14 c.u.);
A cup of tea without sugar (0 c.u.)
Dinner:
2 ounces of nuts (7-9 c.u.)(any kind);
3 ounces of fish (boiled of fried)(1 -2 c.u.);
A cup of tea without sugar (0 c.u.)
The sum of these meals are 40 - 46 c.u. You can lose weight with this menu.
Health Risks on the Kremlin diet
Contraindications: you cannot use the Kremlin diet if you have chronic diseases, particularly if it heart disease, stomach disease. Also pregnancy woman have to avoid this diet.
Note: 100 grams - 4 ounces approximately.
Table: Kremlin diet
Food item
c.u per 100gramms
Food item
c.u per 100gramms
Meat
Fruit
Bacon
0
Apple
9,5
Bacon, Canadian
0
Apricot
10
Bluefish
1
Avocado
16
Bologna
1
Banana
19
Chicken breast
0
Blueberries
7
Chicken breast, battered
0
Cherries
6,5
Chicken leg
0
Grapefruit
6,5
Chicken leg, battered
0
Grapes, green
5
Chicken liver
0
Kiwi
10
Chicken pot pie
15
Mango
9
Chicken salad
5-8
Nectarine
9,5
Clams
0
Orange
7,5
Cod fish cakes
16
Papaya
7,5
Corned beef
0
Peach
9,5
Crab meat
0
Pear
9,5
Duck. roast
0
Pineapple
6,5
Filet mignon
1
Plum
9
Frankfurter
2
Prunes
58
Ground beef
0
Raisins
66
Ham, Virginia
1
Raspberries
8
Lamb chop
0
Strawberries
7
Leg of lamb
0
Tangerine
8
Liver, broiled
0
Watermelon
12
Lobster meat
1
Food item
c.u per 100gramms
Pork chop
1
Vegetables
Pork sausage
1
Beets
7
Roast beef
0
Beet greens
8
Salami
0
Broccoli
5
Salmon, baked
0
Cabbage, raw
6
Salmon, smoked
2
Carrot
7
Scallops
1
Cauliflower, raw
6
Shrimp
3
Celery
6
Sirloin steak
1
Collard greens
7
Tuna, in oil
2
Corn, on cob
4
Tuna, in water
2
Corn, kernels
6
Tuna salad
14
Cucumber
7
Turkey, dark meat
0
Dandelion
6
Turkey, white meat
0
Eggplant
7
Veal chop
0
Endive/Escarole
5
Food item
c.u per portion
Green beans
7
Dairy, Eggs
Kale, raw
5
Cheese any kind
4 ounce= 0,5 -2
Leeks
6,5
Cheese cottage
4 ounces= 1
Lettuce, head
7
Cheese, cottage, skim
4 ounces= 1
Lettuce, romaine
8
Cream, coffee
1 tablespoon= 1
Mushrooms
1
Cream, half & half
1 tablespoon= 2
Okra
1
Cream, heavywhip
1 tablespoon= 2
Onions, green
3,5
Cream, lightwhip
1 tablespoon= 2
Onions, white, raw
8
Cream, sour
1 tablespoon= 2
Peas
3
Egg
1 large= 0,5
Pepper, sweet green
8
Egg white
1 large= 0
Pepper, sweet red
8
Egg yolk
1 large= 0,5
Potato baked
23
Milk, buttermilk
1 cup= 5
Potato chips
21
Milk, skim
1 cup= 3,5
Potato, french fried
26
Milk, whole
1 cup= 4,5
Potato, mashed
23
Omelet, cheese
2 eggs= 4
Potato salad
17
Yogurt without sugar
1 cup= 3,5
Potato, sweet
18
Yogurt, low-fat
1 cup= 4
Pumpkin
19
Yogurt with sugar
1 cup= 8
Radishes
8
Food item
c.u per portion
Sauerkraut
8
Mixed Dishes
Spinach
4
Cheeseburger
1 medium= 17
Squash, summer
5
Cheeseburger, 1/4 lb.
1= 18
Squash, winter
8
Chili con carne
1 cup= 28
Tomato
4
Egg muffin sandwich
1 medium= 12
Turnips
5
Fish filet sandwich
1 medium= 14
Turnip greens
7
Hamburger
1 medium= 17
Artichoke
6
Hamburger, 1/4 lb.
1= 17
Asparagus
6
Pasta & meatballs
1 cup= 5
Food item
c.u per 100gr
Pizza, cheese
1/8 of 15" pie= 13
Cereals, Grains
Quiche Lorraine
1/8 of 8" dish= 16
Bagel
56
Roast beef sandwich
1 medium= 9
Barley
25
Soup, chicken noodle
1 cup= 7
Biscuit
60
Soup, clam chowder
1 cup= 8
Bran flakes
51
Soup, cream of tomato
1 cup= 8
Bread crumbs
40
Soup, vegetable beef
1 cup= 7
Bread, French
29
Taco
1 medium= 12
Bread, Italian
31
Food item
c.u per portion
Bread, pumpernickel
39
Fats, Dressings
Bread, rye
34
Butter, regular
1 tablespoon= 3
Bread, whole wheat
38
Butter, whipped
1 tablespoon= 2,5
Bread, white
51
Catsup
1 tablespoon= 5
Corn flakes
32
Dressing, 1000 Island
1 tablespoon= 3
Corn grits
31
Dressing, French
1 tablespoon= 2
Croutons
29
Dressing, Italian
1 tablespoon= 2
Farina
37
Dressing, low-calorie
1 tablespoon= 4
French toast
27
Hollandaise sauce
1 cup= 5
Granola
28
Margarine, regular
1 tablespoon= 3
Melba toast
21
Margarine, whipped
1 tablespoon= 0
Muffin, bran
24
Mayonnaise
1 tablespoon= 2
Muffin, corn
29
Mustard
1 teaspoon= 5
Muffin, English
23
Vegetable shortening
1 tablespoon= 3
Oatmeal cooked
19
Vegetable oil
1 tablespoon= 1
Pancake
26
Food item
c.u per 100gramms
Pasta, cooked
12
Legumes, Nuts
Popcorn
34
Almonds
11
Rice cake
46
Beans, lima
24
Rice, white, cooked
47
Beans, navy
21
Rice, brown
39
Beans, kidney
22
Rice, wild
39
Brazil nut, shelled
15
Roll, hamburger
12
Cashews, raw
14
Roll, hot dog
12
Chestnuts, shelled
11
Roll, onion
16
Chickpeas
12
Wheat, cream of
25
Coconut, shelled
20
Wheat germ
32
Coconut, dried
56
Food item
c.u per portion
Filberts, shelled
15
Beverages
Lentils
18
Juice apple
12 ounces = 24
Peanuts, shelled
8,5
Juice apricot
12 ounces = 28
Peanut butter
23
Juice orange
12 ounces = 25
Peas, raw
8
Juice tomato
12 ounces = 7
Pine nuts
7
Stewed fruit apple
12 ounces = 31
Pistachios, shelled
15
Stewed fruit pear
12 ounces = 25
Pumpkin seeds
17
Stewed fruit cherry
12 ounces = 24
Sesame seeds, hulled
20
Stewed fruit apricot
12 ounces = 28
Sesame butter
23
Cola
12 ounces = 14
Soybeans
10
Cocoa
8 ounces = 10
Sprouts, alfalfa
12
Coffee, black and tea without sugar
6 ounces = 0
Sunflower seeds
12
Mineral aqua
12 ounces = 0
Walnut pieces
17
Food item
c.u per portion
Food item
c.u per 100gramms
Strong drinks
Sweets, Desserts
Wine, dry
4 ounces= 1
Cake, angel food
46
Wine, sweet
4 ounces= 3
Cake, cheese
29
Vodka
4 ounces= 0
Cake, chocolate
52
Brandy
4 ounces= 0
Cake, strawberry short
50
Whisky
4 ounces= 0
Candy, chocolate
54
Beer
12 ounces= 12
Cookie, chocolate chip
56
Donut, plain
48
Ice cream, vanilla
20
Honey
75
Frozen yogurt
19
Jam
68
Pie, fruit-filled
57
Pie, lemon meringue
58
Pie, pecan
56
Pudding, chocolate
53
Pudding, custard
52
Sugar
99
Syrup, chocolate
84
Syrup, corn/maple
82

For more information go to Atkins Diet